Veg Speak #2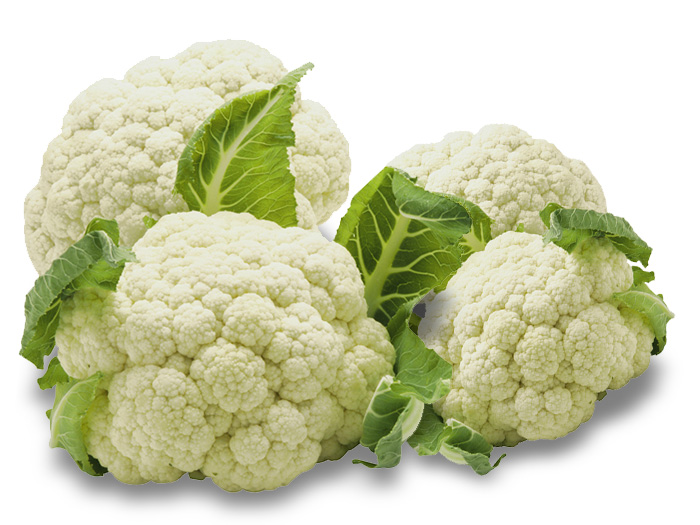 There have been some glorious mornings at the market since last we spoke. Summer is really coming along. Lots of green produce everywhere. It's a great time for all those Asian vegetables we like to steam and stir fry and the chilli variety at the moment is brilliant, full of colour and a little heat too.
For those that haven't downloaded it already, don't forget our feature from Veg Speak #1 on Australian Potatoes.
Look out for our next issue, where we will look at the Australian Chilli market and help identify the varieties.
Happy boiling, roasting, mashing and frying.
GP Team
Snapshots
(Speaking of snapshots, make sure you subscribe to our Instagram and Facebook feeds. Follow our adventures through the early morning hustle and bustle at Sydney Markets, check out the Images of the freshest seasonal produce and even book yourself a Market Tour to get really hands on.)
There has been much fluctuation in the price and quality of Tomatoes and Cucumbers, both hitting season highs. Relief is here, prices ae on the way down and the quality on the way up. There is still quite a gap between ripe and firm fruit but the weather is helping us sort things out.
New Zealand Yams are around, this is a small tubular that roasts up and caramelizes beautifully. It has a nutty yet slightly citrus flavour with a high sugar content. Corn has also experienced a price hike but signs are that this is also on the way down. Just spotted punnets of Lebanese Zucchini Flowers, these little gems will be both sweeter and less watery than their Aussie counterparts with a tighter flower to boot.
Watermelon has started to hit its full coloured, flavoured goodness, sweet and heavy fruit are hitting the market place. Tight white heads of Cauliflower, brilliant Broccoli and some great Green Beans are in good supply and are great value. Broccolini is also at its peak with good straight stems and full florets.
Limes are still on the pricey side as are Raspberries. Mangoes are in good supply as the Northern Territory starts the season off with good sized fragrant sweet fruit. Stone fruit has started to make an appearance and some of the fruit all be it, a little small, is packing a world of flavour. Both White and Yellow fleshed Peaches are available. Rockmelons will put up a good show from here on. They're loving the sun and are becoming sweet and juicy.
Heads up, new season Figs are on their way and are likely to hit the market floor in November.
Picks of the Month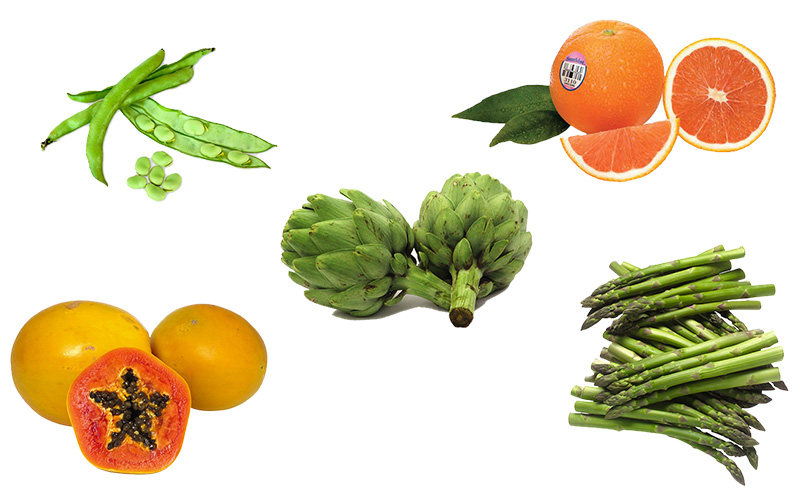 Broad Beans
Young beans can be cooked in their pods then tossed in a little seasoned butter. The larger bean is great as a mash or puree.
Globe Artichokes
Great as an entrée, boiled whole and served with a dipping bowl of vinaigrette or Hollandaise. Try filling the artichoke bottom with a farce and baking it.
Local Grown Asparagus
Don't be put off by the larger thicker spears, they are crunchy and sweet both stir fried and poached.
Red Papaya
Firm sweet fresh, excellent on a fruit platter for that extra WOW. My favourite, king prawns, mint, coriander, lime and diced papaya salad.
Carra Carra Navels
Super sweet navel oranges with a beautiful pink flesh. Great eating and juicing orange.
Northern Territory Mangoes
Various sizes available. Beautiful aroma with a golden sweet flesh.