Veg Speak #7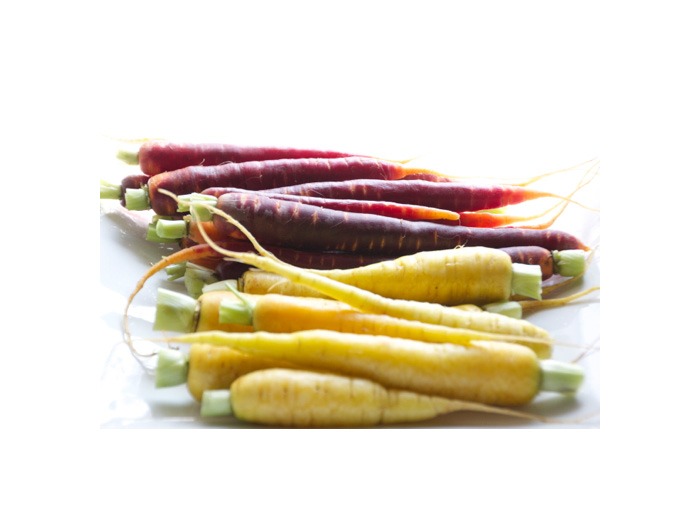 I pray you all had a stunning Valentines rush both at work and at home.
There is some great produce around the market. Mostly great fruit. Stone fruit and the more exotics are awesome and being at the end of season for some, they are a great price.
For those of you that are unaware, we have an additional arm to the Gourmand Providore brand. Introducing GP Kitchen for all your baked needs. All products are baked fresh and delivered daily. This month's specialty bake is our Gluten free Pulled Beef and Blue Corn Tortilla Lasagne. Smoked chipotle and apple wood infused barbeque sauce, 12 hour slow roasted beef brisket and rice flour béchamel. We are only making them to order so, you know what to do…
GP Kitchen Order Form
GP Kitchen Brochure
Snapchat
Apples and Pears are still fetching high prices, on the upside though there are good varieties of both fruit at our disposal.
The green leaf lines, Iceberg, Cos and English spinach are in good supply and quality. Tomatoes and Cucumbers are looking great. Roma, Salad and Heirloom all available and are super sweet. Lebanese Cucumbers are exceptionally good. Fantastic white heads of Cauliflower and brilliant Broccoli are in great supply.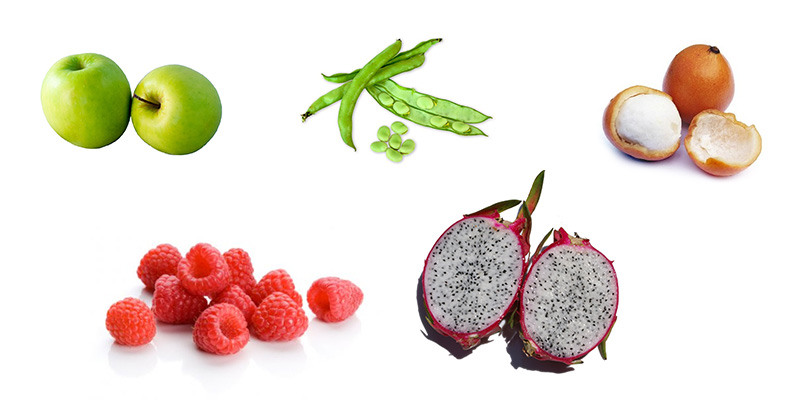 Green Beans supply is brilliant, the quality is on the up and up. Green Peas, Sugar Snap Peas, Snow Peas and Snake Beans are just brimming with freshness and summer flavour. Locally picked and bursting with great colour.
Raspberries, Blueberries, Blackberries are looking great both in size and colour and are definitely getting sweeter, especially out of Victoria. Strawberries are in short supply and have a short shelf life at the moment. Mangoes, Kensington Pride, Calypso and R2E2 are in great supply, prices are a little more relaxed now, though we haven't seen the traditional price drop that we have been expecting.
A good supply of Stone fruit peppers the market floor, Plums, Apricots, Queen Peaches are all just bursting with flavour. Both White and Yellow fleshed Peaches are available.
Excellent full bodied Figs are in good supply. Both green and black varieties are bursting with sweetness.
Red, White and Yellow Dragon Fruit are sensational partners to a fruit salad and make some sexy Frappes. Longans and Lychees have made a steady appearance and the fruit is well sized and sweetly perfumed.
Rambutans are just round the corner, remember to get on board quick as the season is quite short. My favourite, Achacha are back and are now grown in Nth Queensland plantations. You need to experience this truly tropical flavour and texture. Rockmelons are sweet and firm and the Pineapples are dripping with Queensland sunshine.
Aussie Grapes are in and in good supply. Flame grapes, a red seedless variety and Menindee, seedless green grapes are the ones to look out for both crisp and sweet. Prices are firm and will remain that way for some time.
Picks of the Month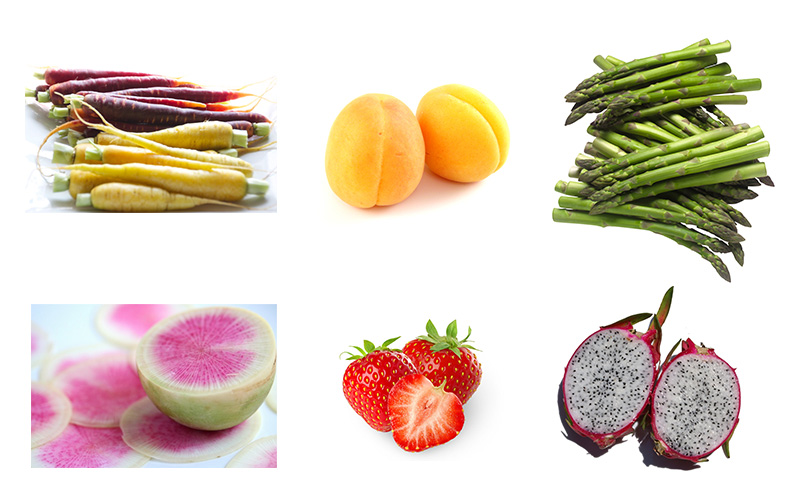 Corn
New season corn is now available and is mint condition. Plump golden kernels bursting with summer time.
Heirloom Carrots
A fantastic array of red, yellow and orange varieties. Team them up with some baby White Turnips and Golden Beetroot to make a stunning Christmas roast.
Apricots
Full flavoured and large fruit is now available and should be taken advantage of as the apricot season will be short. The growers have informed us that a lot of the fruit did not set on the tree and many were lost during the recent high temperatures and strong winds. Trevatts Apricot variety have hit the market this week, sweet firm fruit enjoyed green and ripened.
Beans, Snake Beans, Flat Italian Beans
Peak condition, crisp and tonnes of flavour.
Asparagus
Local produce at its peak right now. Clean, crisp and flavoursome spears are available in a variety of sizes.
Peaches, White and Yellow flesh
North coast fruit is arriving and supply will increase weekly. Fruit is still firm but will ripen beautifully.
Northern Territory Mangoes
Various sizes available. Beautiful aroma with a golden sweet flesh.
Radish Varieties
Regular, Watermelon, white skinned with a pinkish centre, French, elongated red coloured radish with a white tip, are at their peak right now and should take pride of place on your menus.
Blueberries
A great superfood and well-priced, this one goes into my baked ricotta and mascarpone cheesecake.
Strawberries
Driscolls Majestic is an awesome sight to behold, a super large full flavoured strawberry that would love a dip in your favourite Couverture.
Aussie Grapes
Flame seedless are coming out of Mildura and the green seedless Menindee are sourced from Emerald. Both are a stunning way to get right into summer.
Dragon Fruit
Both Red and White flesh fruit is available for that luxury look on the next fruit platter.