Weekly Market Walk – 8th May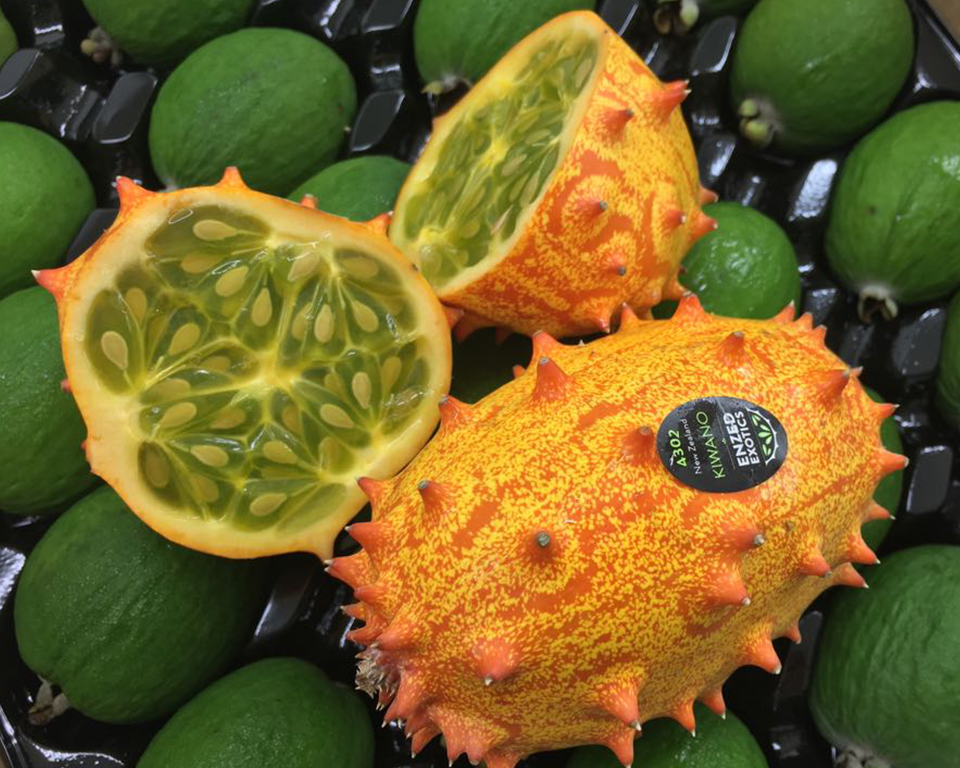 Skin on Jap Pumpkin Portioned
Perfect for the colder months, served with a roast or a warm winter salad. Cut fresh daily by our production team.

Horned Melon (Kiwano)
Great on fruit platters or, due to its high water content and natural sweetness, make a perfect granita. Also packed full of vitamin A, C and natural antioxidants.

Onion Flowers
These are perfect for slicing and using in stir frys. They have a mild onion flavour similar to shallots.

Kestrel Potatoes
A cross between waxy reds and a starchy new potato makes this a really versatile potato for any application.

Red Kiwi Fruit
A newer variety coming from NZ with smooth, thin, fuzz free skin with a red blush in the centre. It has a sweet tart almost creamy flavour.

Corn – $15.50 /box
With a lot of really great local stock available, now is the time to get some fresh corn on the menu. Perfect for soups, roasts, grilled or steamed.