Weekly Market Walk – 30th January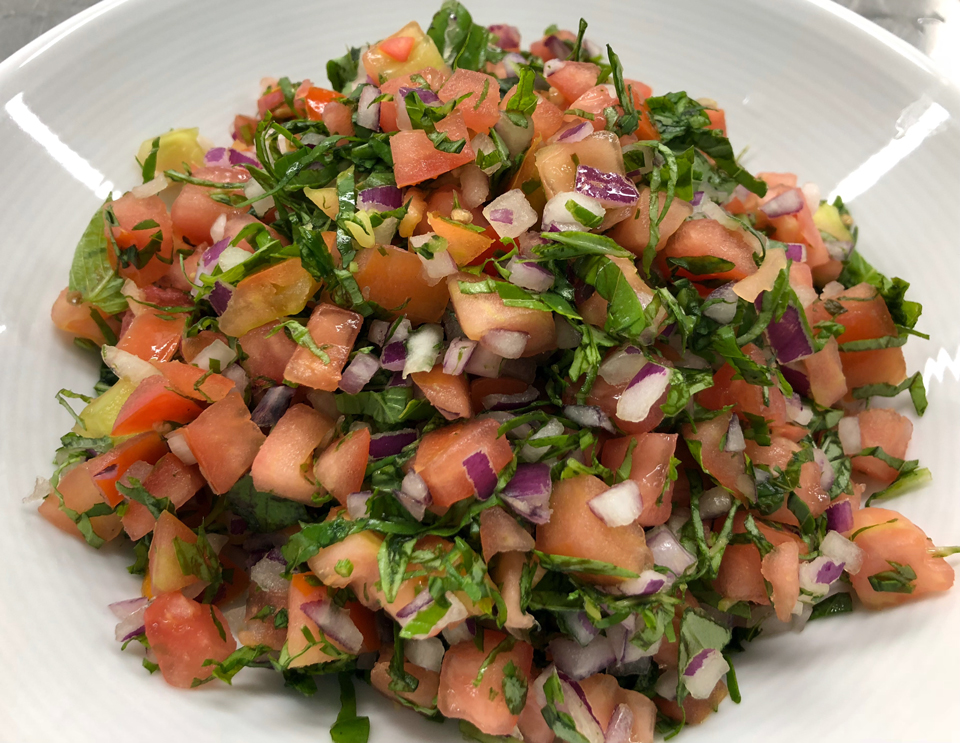 Bruschetta Mix
New from our production kitchen. Diced tomatoes, fresh basil and Spanish onion. This is a great, ready-to-use product, just dress and serve.

Paradise Pears
Mini sized, crisp and not overly sweet. Great for cheese platters, salads or deserts.

King Midas Plums
Stunning Yellow Skin and flesh, this variety is very sweet and juicy. Coming out of Victoria and only available for another couple of weeks, perfect for deserts or fruit plates.

Jap Pumpkin
Packed full of flavour, the perfect roasting pumpkin. Great when served skin on, a truly versatile and classic vegetable,

Silverbeet
Some really great local stock around. Crispy leaves and flavoursome stalks. Great sautéed, blanched or in a pie.