Weekly Market Walk – 15th May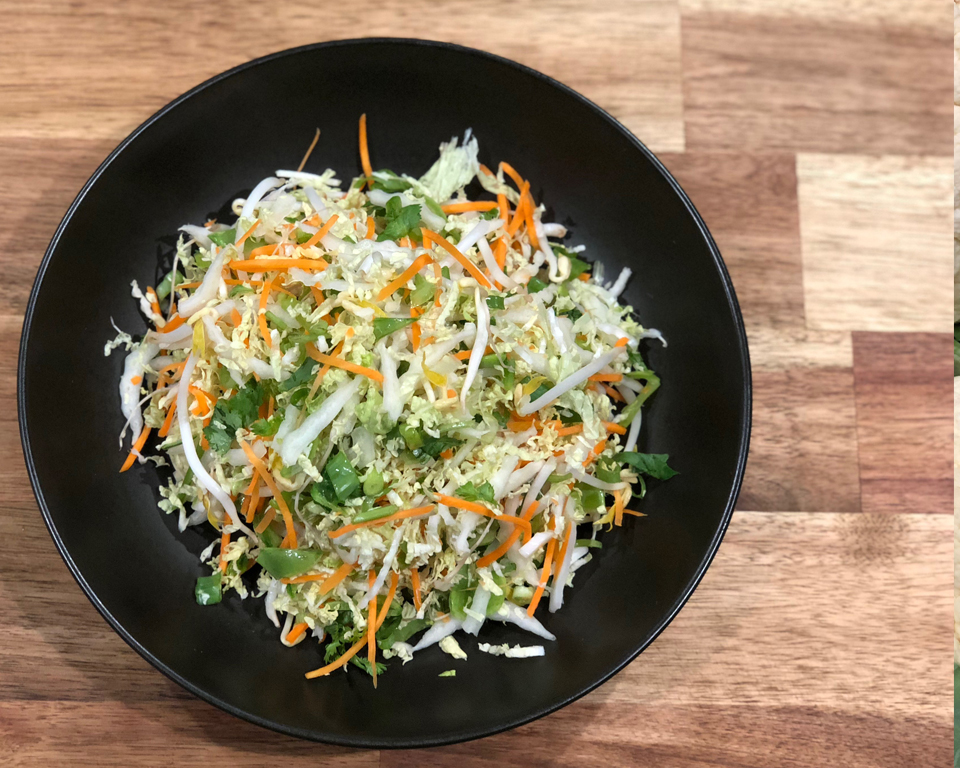 Asian Slaw
A new addition to our popular slaw range. Thinly sliced wombok, carrot, snow peas, coriander, shallots and bean sprouts.  Just add crispy noodles or roasted peanuts for the perfect salad

Celery
Crisp, crunchy and sweet, the is currently a great supply from our local growers. Great for soups and sauces.

Ruby Grape Fruit
Sweeter than regular grape fruit with just a hint of bitterness. An excellent way to add sharpness to a dessert or even to add a different spin on a hollandaise.

Purple Bliss Potatoes
Purple skin and flesh make this unique, but can be used the same way as a normal potato. Try making some purple gnocchi or roast it and watch the colour deepen.

Jerusalem Artichokes
While it may look like ginger it has nothing else in common with it. Closer to a celeriac style of veg but a little more of a nutty flavour. It lends itself well to being roasted, boiled or shaved and eaten fresh in a salad.

Cauliflower – $24 / box
Perfect time of year for cauliflower. Super versatile for soups, purees, roasting and gratins. Great Quality and a great price.