Veg Speak #11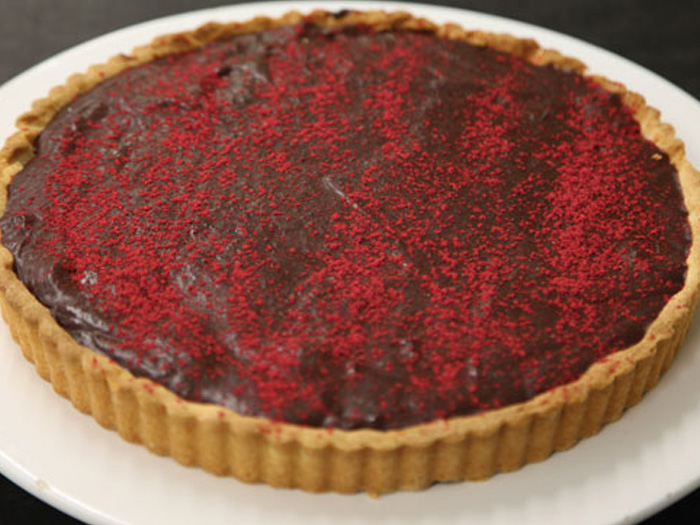 We have had a good Winter as far as availability and quality is concerned, for most produce. Root vegetables are in abundance and at their best, as are leafy greens like kale and spinach. Oranges, apples, mandarins and rhubarb are still featuring heavily on menus, but stand quite well on their own, due to their freshness and sweet taste.
The colder weather has affected the size and consistency of herbs and Asian veg, but we are starting to see improvements. Green beans will be hard to source for the next few weeks, so if you can replace, we recommend doing so with sugar snaps, snow peas or asparagus.
Baked fresh, delivered daily
Bittersweet Chocolate Tart
Callebaut origine Madagascar ganache, poached raspberries & raspberry dust.
A dob of cream and a short black… I'm set!
GP Kitchen Order Form
GP Kitchen Brochure
Drop us a line on on Facebook or Instagram and let us know of some other products you may be interested in.
Chef's Market Picks
Local broad beans. Sweet and tender. The young beans can be cooked whole in the pod and make a great accompaniment to grilled meats.
Romanesque cauliflower. Locally grown. Natures perfect symmetry. Purple and orang baby cauliflower also make stunning presentation pieces.
Elephant green mangoes from Darwin. Make a great addition to any Asian style salad.
Blood oranges and Pomelos. Super sweet and full of colour.
From the processing room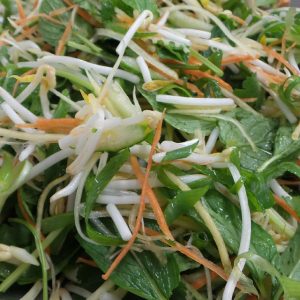 Our fresh Thai Salad Mix is something many could benefit from. Made fresh daily, this mixture of sprouts, carrots, green paw paw, capsicum, cucumber, coriander, thai basil, mint and shallots will stimulate your taste buds beyond belief. Keep it in mind when planning your spring menus.